From the early days in our garage to our current workshop in Tualatin, Oregon, we have spent countless hours thinking through the details, cutting fabric, gluing and fitting foam, adjusting, trimming, sewing, stacking, folding, stuffing, packing, and labeling.
It has been truly a labor of love
FROM OUR WORKSHOP
TO YOUR DOORSTEP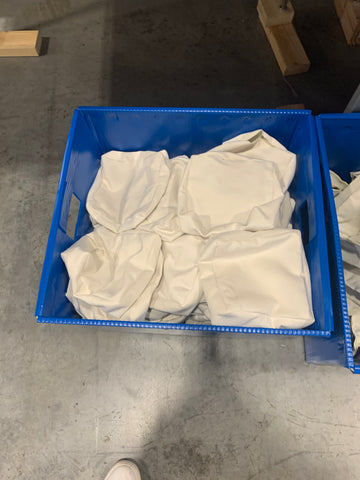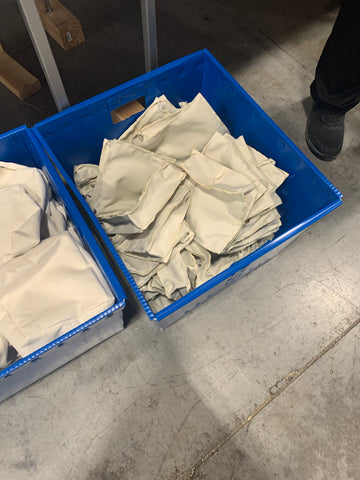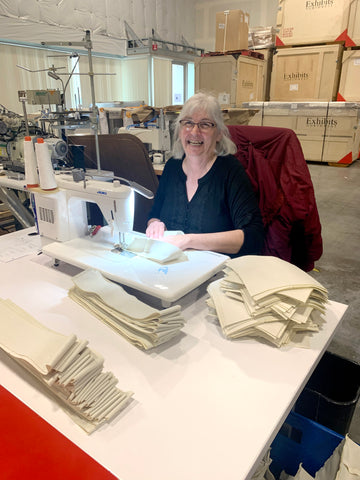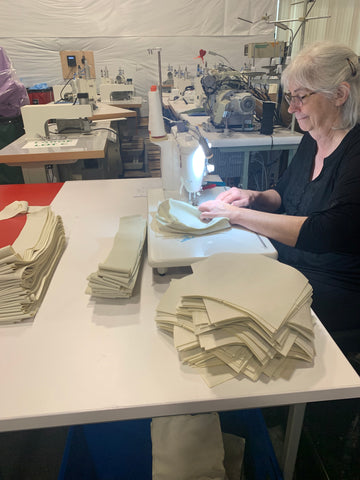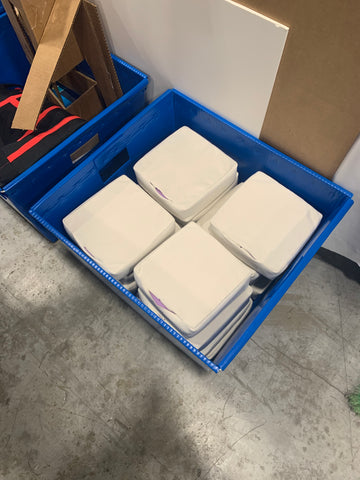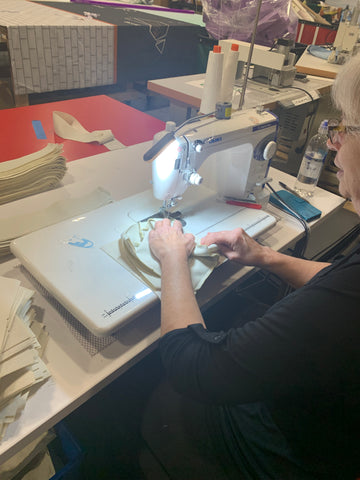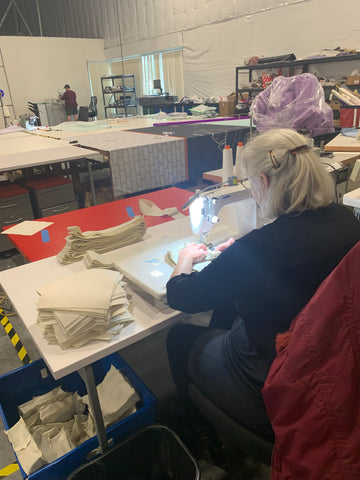 Fawnda and her talented team keeps the impressive 25000 sq. ft. workshop tightly organized.
Care is taken with special details every step of the way.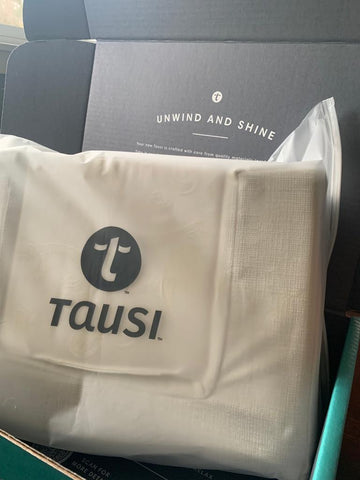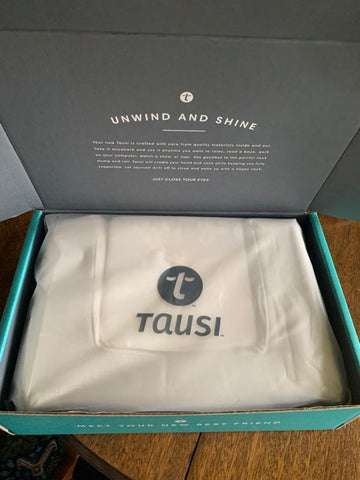 Our new packaging!
Searching for the perfect fabric.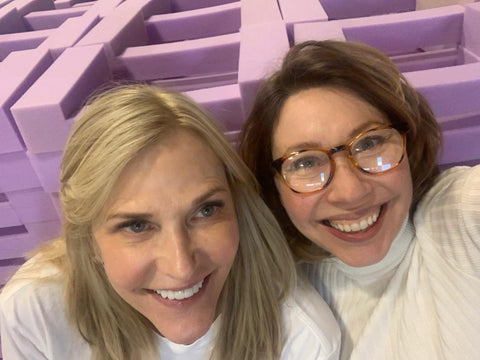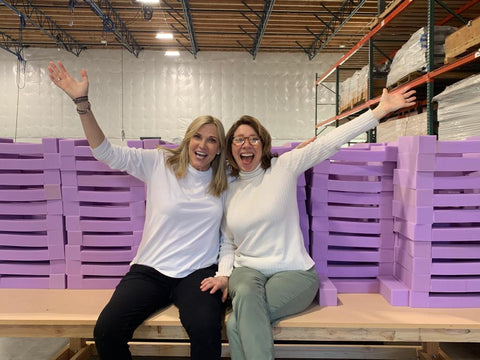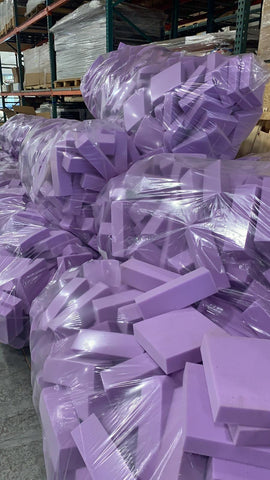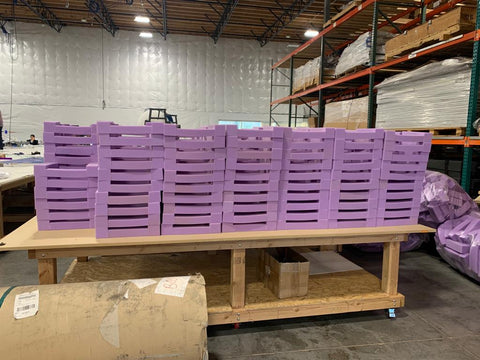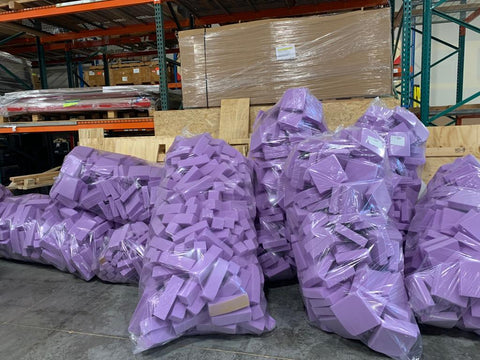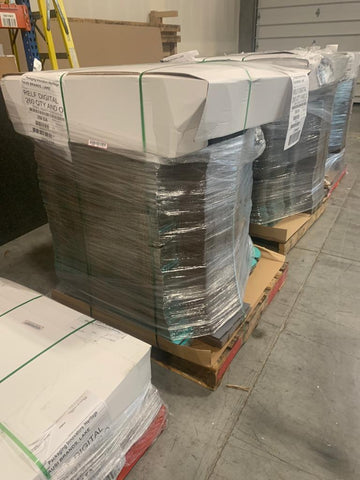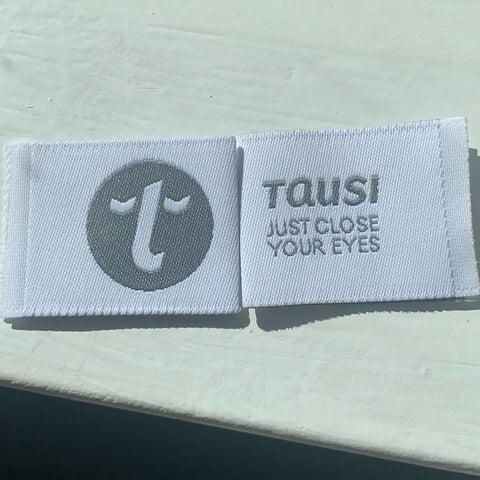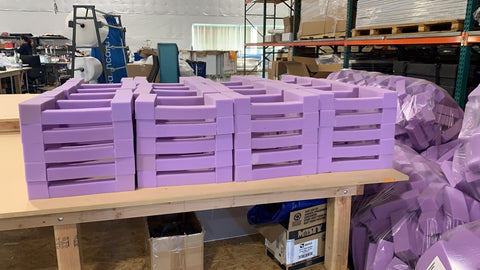 We switched to an amazing high-density foam that has just the right support.
One of the first case tags.
Palettes of corrugated Tausi shipping boxes, just arrived from the printer.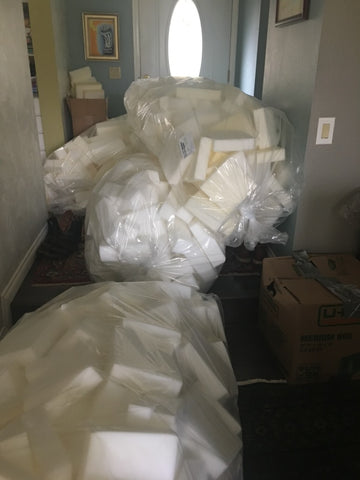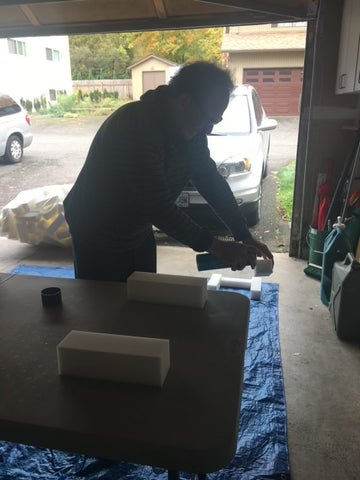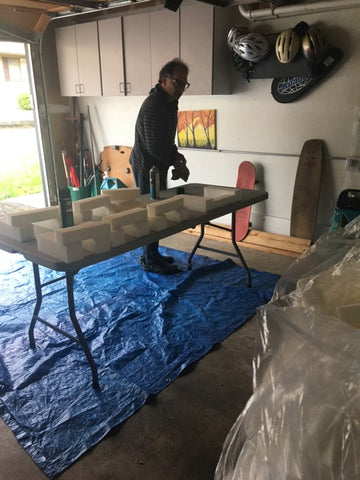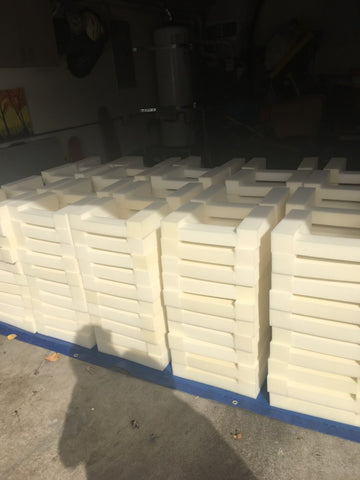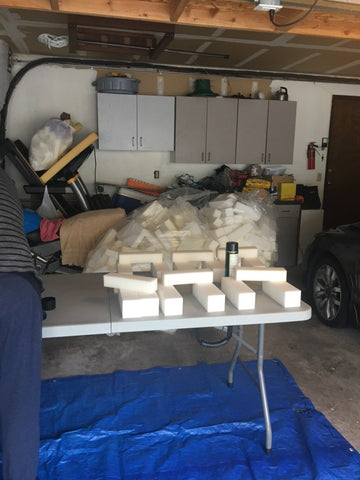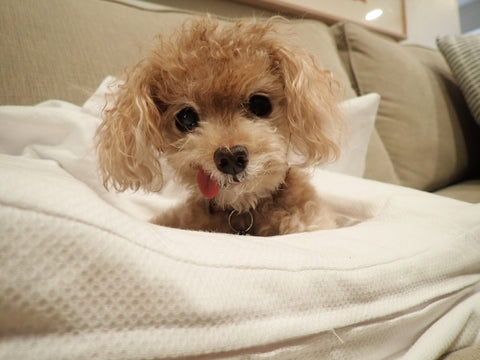 Ah, those were the days, assembling Tausi in our garage. If you're not looking, your family furry friend may commandeer your Tausi.
Any questions so far? We can help.